Life insurance is basically an agreement between an individual and a protection supplier, where the organization vows to pay a predetermined measure of cash to the family or recipient of the person, as a trade-off for normal installments throughout some stretch of time. Life Insurance guarantees a single amount adds up to be paid to the family assuming the policyholder dies startlingly. The extra security strategy furnishes you with the truly necessary cover against chance and offers you chances to develop your investment funds.
Let us look at the types of insurance that we provide:
Term Life Insurance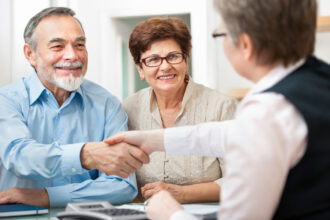 Term disaster protection goes on for a set number of years before it lapses. You pay expenses towards the strategy, and in the event that you pass on during the term, the insurance agency pays a limited budget, known as the demise benefit, to your assigned recipient.
Whole Life insurance
Entire disaster protection is the most famous sort of long-lasting life coverage. It likewise pays out a demise benefit, however not at all like term life, most arrangements have money esteem, speculation like, charge conceded investment account, remembered for the approach.
Universal Life insurance
Dissimilar to entire life coverage, widespread disaster protection permits you to diminish (or increment) the amount you pay toward charges (adaptable expenses) and takes into account customizable demise benefits. Assuming you decline the amount you spend on charges, the thing that matters is removed from your arrangement's money esteem.
At Rick Tinker Insurance Agency, we have gained notoriety for quality protection arrangements and commendable client support. We offer a scope of life coverage choices that fit your spending plan and your necessities. For further information, you can contact our staff at (713) 844-1111. Ou services are available around Houston, Pasadena, TX, League City, Friendswood, TX, Clear Lake, and Galveston areas.