Private flood insurance covers damage to your home and possessions caused by flooding outside. However, unlike FEMA flood insurance, policies are not backed by the federal government, which sets it apart. The insurance company is in charge of paying claims and managing its own risk. Private flood insurance is a for-benefit organization that either depends on a reinsurer or on cash gathered from charges to pay out harm to petitioners.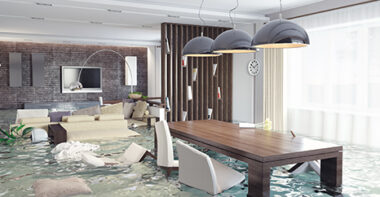 Let us look at the importance of having private flood insurance:
Private insurance can offer customers higher inclusion, which is critical to homes esteemed above $350,000.The NFIP typically offers policies with a maximum coverage of $250,000 for your home's structure and $100,000 for your belongings. If your property is located in an area with a lower risk of flooding, private insurers may be able to provide you with twice as much coverage or even more.
Private flood insurers offer coverage for a greater number of possessions, which is an additional significant advantage. If you have furs, jewellery, fine art, or collectables that might be damaged by floodwaters, this is helpful. The NFIP only compensates you for up to $2,500 in damages and lumps all of these things into a single category. Up to much higher limits, a private flood insurance company will be able to cover each of these items separately.
If your home becomes inhabitable, private flood insurance may also cover your living expenses.
At Rick Tinker Insurance, we'll audit your strategy and give our best to augment your reserve funds for Houston Auto Insurance. We are here to assist you with finding out. We'll likewise find an opportunity to clarify the subtleties of your arrangement for you and answer any inquiries you have, with the goal that you see the precise exact thing you're getting for your cash. We offer reasonable home protection plans for property holders in Houston, Friendswood, TX, League City, Pasadena, TX, Pearland, and Galveston areas. Contact us at (281)484-7158.