Affordable Homeowners Insurance in Pasadena TX, Webster TX, Galveston, Houston, League City, Texas Gulf Coast and Surrounding Areas
Homeowners Insurance in Houston and Homeowners Insurance in Galveston, Texas
You have identified the ideal resource if you are looking for homeowners insurance in Galveston or homeowners insurance in Houston, Texas. We actually offer homeowners insurance for all Texas Gulf Coast communities, so we are here for you if you need homeowners insurance in Pasadena, League City, or Webster. Our agency has been setting the standard for quality coverage for more than 28 years, and we take our reputation very seriously.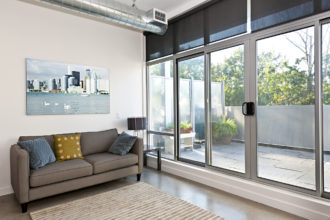 The homeowners insurance Houston, Pasadena, League City, Webster, and Galveston area residents can obtain from us is rock solid on every level. Quality counts, and the coverage that we offer is comprehensive, but we know that our clients are looking for top value for their home insurance dollar. We have developed very efficient processes, so we have the ability to obtain surprisingly low premiums for the homeowners insurance Pasadena, Webster, Houston, Galveston, and other Texas Gulf Coast residents can obtain through our agency.
Many people are not aware of the fact that flood damage is not covered under a standard homeowners insurance policy. Here on the Texas Gulf Coast, flooding is always possible because of the relatively flat terrain and the dangers that are posed by the hurricane season. The good news is that separate flood insurance is available, and we would be more than glad to add flood insurance to supplement your Galveston or Houston homeowners insurance policy.
We definitely have all of your needs covered if you are a local homeowner, but our offerings do not stop there. If you own a condominium, we can obtain condo insurance for you, and we can also connect local clients with renters insurance. Anyone that is renting a home or apartment should carry the appropriate level of renters insurance, because a landlord's homeowners insurance policy does not cover the renter's property. Our agency can obtain insurance for commercial structures as well, so our doors are open to members of the business community.
Call or Click Today!
Rick Tinker Insurance has been able to grow for decades because we go the extra mile to provide world class customer service from the first point of contact onward. If you would like to obtain a quote for your Galveston or Houston, Texas homeowners insurance, you can set the wheels in motion if you send us a message or give us a call at 281-484-7158.