Flood Insurance, Home Insurance, and Condo Insurance in Galveston, TX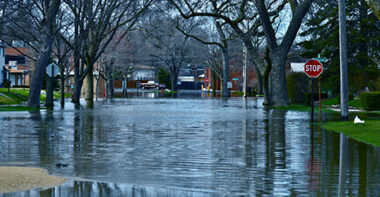 Residents of Galveston enjoy the Gulf Coast and beautiful beaches surrounding them because they feel secure in their choice of home insurance, condo insurance, and flood insurance. Whatever weather blows in, Galveston families don't worry because they know that they have the proper homeowners insurance and flood insurance to protect them. If you live in a condo, don't worry, Rick Tinker Insurance will also find the right condo insurance to fit your needs and budget.
Flood Insurance​ for Galveston Residents
Galveston is a barrier island on the Gulf Coast which has approximately 50 inches of rainfall each year. That's 12 inches more than the US average, according to Bestplaces.net. Residents of this resort city know that one of the most important protections they can provide for their family is flood insurance and comprehensive home insurance. Whether you need homeowners insurance or condo insurance in Galveston, Rick Tinker insurance can help. Our experts are well versed in the details you need, to make sure you have no gaps in your home insurance and flood insurance, which would leave you in jeopardy of financial and personal loss.
Homeowners Insurance and Condominium Insurance in Galveston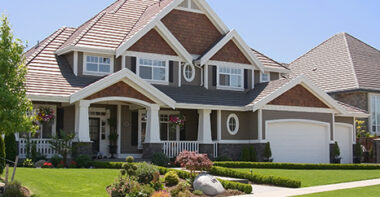 Each homeowner's insurance policy in Galveston should have basic coverage to protect you from financial loss. When discussing a homeowner's policy with Rick Tinker insurance, our experts will discuss in detail what coverage is provided. A comprehensive homeowners insurance should provide basic coverage consisting of:
Property damage coverage: which protects your home and personal property.
Personal property floater: additional coverage for itemized jewelry and collectibles.
Personal liability coverage: protects you when at fault in a non-auto accident.
Medical payments coverage pays for an injury to someone other than your family.
Additional living expenses: help pay for a hotel or living arrangement if your home is damaged.
Condo insurance differs from homeowners' insurance, as your homeowner's association insurance may cover portions of your condo. Our agents at Rick Tinker insurance will read your current coverage provided by the association and recommend additional coverage to fill in the gaps.
Home and Flood Insurance for Galveston, Texas
Galveston, TX is host to a rich culinary history with staple dishes like country fried chicken steak and crawdad boils. There's no shortage of restaurants to try. After lunch, head to Moody Gardens, where you will experience the rainforest, its ecology and the animals swimming below the ocean's surface. Looking for thrill rides and boardwalk games, head to Galveston Island Historic Pleasure Pier.
No home in Galveston, TX can be without home and flood insurance, but paying for a one-size-fits-all home insurance policy is not the protection you need. With more than 30 years of experience, Rick Tinker insurance provides only the most comprehensive home and flood insurance in Galveston, TX and the surrounding areas. Our agents will work to find you the right coverage for your budget. For more information on flood insurance, homeowners insurance, and condo insurance, visit www.rtinkerinsurance.com or call (888)384-3207.