Homeowners Insurance, Condo Insurance, and Flood Insurance in Houston, TX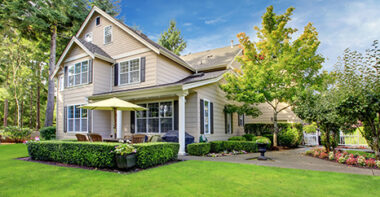 When severe weather strikes, homeowners in Houston can rest easy because they know they have protected their home with the most comprehensive homeowner's insurance, condo insurance and flood insurance on the market with Rick Tinker Insurance. Providing insurance for more than 30 years, Rick Tinker Insurance understands how to protect families from financial disaster by writing home insurance policies that leave no gaps in coverage. Whether you own a single-family home or a condo in Houston, TX, our agency will work with you to find the best homeowners insurance or condo insurance to protect your family and your belongings.
Learn more about homeowners and renter's insurance in Houston.
Home Insurance for Single Family Homes, Townhomes, and Condominiums in Houston
It's important to understand the difference in home insurance for single-family homes, townhomes, and condominiums. One policy does not cover all. Single-family homes need coverage for a dwelling and personal property, while townhomes and condominiums need further review. Does your association condo insurance cover everything from the walls out? Are they responsible for floors, ceilings, and outside walls only? These and similar questions need answers, and often the help of an expert to make sure you aren't left with inadequate coverage. Our agents at Rick Tinker insurance will read through your Houston townhome and condominium coverage provided by your homeowner's association and let you know which gaps need to be covered.
Flood Insurance for the Texas Gulf Coast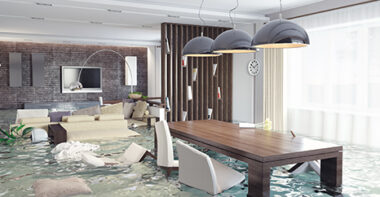 The Texas Gulf Coast can be unforgiving when it comes to flooding. Flash floods can destroy your home in a matter of minutes. Houston residents understand the only way to recover from flood damage is to have comprehensive flood insurance. Specializing in flood insurance for 20 years, Rick Tinker agents will assess the level of risk your home faces and will write you a flood insurance policy, to work alongside your homeowner's policy, which will provide full coverage in the event of a flood-related disaster.
Home and Flood Insurance by Houston's Trusted Insurance Agency
Houston, TX is known for its rich culinary history, and dishes like crispy chicken fried steak, Cajun crawfish boils and the official state food, chili can't be missed. Casual to fine dining restaurants abound and your biggest dilemma will be deciding where to eat. Once you are done filling up, you can spend the day at the Children's Museum exploring interactive exhibits or the Museum of Natural Science marveling at the towering Tyrannosaurus Rex exhibit. If the future interests you more, head over to Space Center Houston and learn about the space flight programs.
Residents of Houston, TX and the surrounding areas understand comprehensive, affordable homeowners insurance and flood insurance are a necessity, not a luxury. When living in areas that are prone to severe weather, such as tropical storms, hurricanes, and flooding, it's important to work with an insurance agency you can trust, to provide home insurance as well as flood insurance. Rick Tinker Insurance is that agency. For 30 years, the team at Rick Tinker Insurance has been providing comprehensive home insurance policies and flood policies to residents of Houston and the surrounding areas. For more information on flood insurance, homeowners insurance, and condo insurance, visit www.rtinkerinsurance.com or call (888)384-3207.
Learn more about boat and motorcycle insurance in Houston, TX.