Life Insurance in Houston, Alvin, Galveston, Pearland, Brazoria, TX, and the Surrounding Areas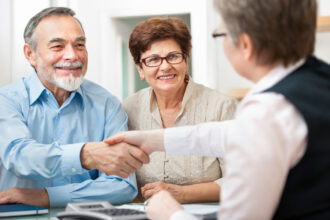 Life insurance policies provide financial protection to your beneficiaries in the event of your passing. Life insurance protection can pay for funeral expenses, debt, and provide your family with a financial cushion for living expenses. If you're a family man/woman living in Alvin, Friendswood, Brazoria, Houston, League City, Galveston, Pearland, Texas Gulf Coast, or the surrounding areas, we can help you find the right life insurance policy for your lifestyle.
Known for its livability and safety, residents in the Houston area enjoy a high quality of life in an area of endless opportunities. As the Houston metropolitan area grows, so does the sense of community and commitment to family, making this Southeast region of Texas a great place to raise a family. If you're the breadwinner of your Texas family and/or devoted to keeping your loved ones secure, then you need to arm yourself with a good life insurance coverage.
Life Insurance Policy Types
At Rick Tinker Insurance Agency, we offer a range of life insurance options that fit your budget and your needs. The three most common types of life insurance coverage that we provide our valued clients are whole life insurance, term life insurance, and universal life insurance coverage.
Whole Life Insurance: Whole life insurance coverage is a permanent life insurance type that ensures policyholders for the duration of their lifetime. With a cash build-up component, policyholders can access real cash savings while they are alive and can utilize cash by withdrawing or borrowing against their whole life insurance policy.
Term Life Insurance: Term life insurance coverage is a term-based life insurance coverage plan that lasts for a limited period of time. With affordable fixed premiums, term life insurance coverage is a popular option for those with a limited budget. Upon the expiration of the policy, policyholders can either renew policies or let them expire without penalty.
Universal Life Insurance: Universal life insurance is a permanent cash value life insurance policy that allows policyholders to earn interest on excessive premium payments that exceed insurance credit. With no tax implications for policyholders, this life insurance coverage can have benefits for both policyholders and beneficiaries.
Life Insurance by Local Houston Area Insurance Agent
At Rick Tinker Insurance Agency, we have a reputation for quality insurance solutions and exemplary customer service. With over 30 years of serving the Houston area including Pearland, Rosharon, Texas Gulf Coast, Webster, and surrounding areas, our extensive knowledge of our community and the families in it help us to provide quality service and affordable life insurance for everyone. Contact us today to learn more about life insurance coverage!