Home insurance provides several advantages that can help protect homeowners and their properties. Rick Tinker Insurance provides home insurance in Texas Gulf Coast, Houston, Galveston, League City, Pasadena, TX, and Webster, TX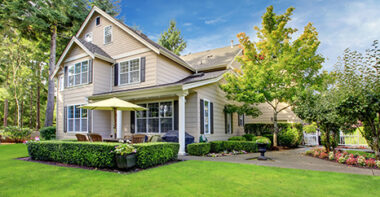 Here are five advantages of having home insurance:
Property Protection: One of the primary advantages of home insurance is the protection it offers for your property. It covers the cost of repairing or rebuilding your home in case of damage from fire, lightning, storms, vandalism, theft, and other covered perils. This ensures that you have financial assistance to restore your home to its original condition.
Personal Belongings Coverage: Home insurance also provides coverage for your personal belongings. In the event of a covered loss, such as theft or damage from a covered peril, your insurance policy will help reimburse you for the value of your belongings. This can include furniture, electronics, appliances, clothing, and more. It gives you peace of mind knowing that your valuable possessions are protected.
Liability Protection: Home insurance includes liability coverage, which protects you if someone gets injured on your property and holds you responsible for their medical expenses or sues you for damages. It can also cover legal fees and settlement costs if you're found liable. This coverage extends beyond your property, so it can provide protection even if the injury occurs off-site, such as if your dog bites someone at the park.
Additional Living Expenses: If your home becomes uninhabitable due to a covered event, such as a fire or severe storm, home insurance can cover your additional living expenses while your home is being repaired or rebuilt. This coverage typically includes expenses like temporary accommodation, meals, and other costs associated with maintaining your normal standard of living during the restoration period.
Peace of Mind: Having home insurance offers peace of mind to homeowners. It provides a safety net, ensuring that you are financially protected against unexpected events that can cause significant damage or loss. Knowing that you have insurance coverage can help alleviate stress and worry, allowing you to focus on other aspects of your life.
It's important to note that specific coverage and policy details can vary depending on the insurance provider and the policy you choose. It's recommended to carefully review the terms and conditions of your home insurance policy to understand the extent of coverage and any limitations or exclusions that may apply. Please call me today.