Condo Insurance, Home Insurance, and Flood Insurance in Pasadena, TX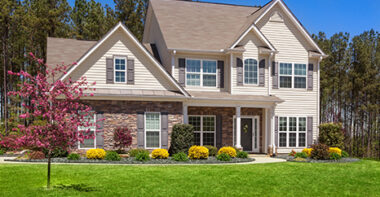 With an approximate yearly rainfall of 53 inches, that's 15 more inches than the rest of the US, residents of Pasadena, TX look for a home insurance and flood insurance agent who can help them protect their homes and condos against severe weather. Rick Tinker insurance is the respected insurance agent in Pasadena, TX and the surrounding areas. With more than 30 years of experience, Rick Tinker and his team of agents will work with you to find the right home insurance, condo insurance, and flood insurance within your budget, to protect your home and family.
Homeowners Insurance for Condos, Townhomes, and Single Family Homes in Pasadena
You've made the exciting decision to purchase a single-family home, condo or townhome in Pasadena, TX and now you need to protect that investment with proper homeowners insurance. There are many options and many price points, but which is the policy that will give you the best coverage? Our team at Rick Tinker insurance will review the flood plain map to determine your home's risk and offer homeowners insurance options which will provide the most coverage, at an affordable price.
Flood Insurance​ for Pasadena, TX, Residents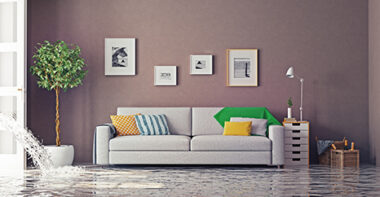 Pasadena, TX is a storm-surge area, making it the responsibility of every resident to be aware of potentially severe weather they may face each hurricane season. Besides having a hurricane preparedness plan, it's imperative to have the proper home insurance and flood insurance for your property and belongings. Buying home insurance and flood insurance for condos, townhomes and single-family homes in Pasadena may seem confusing, so residents turn to our experts at Rick Tinker insurance for guidance. They know that our agents are there to provide them with the most comprehensive home and flood insurance available. One available option our agents will discuss with you is the National Flood Insurance Program from FEMA.
Pasadena Flood Insurance and Homeowners Insurance​
Pasadena, TX is home to the Armand Bayou Nature Center, which is a 2,500-acre nature preserve.  Here you can picnic with the family, enjoy a pontoon cruise or take part in a guided canoe tour. You can also step back in time and visit the Martyn Farm site, to see how people lived in the 1800s. When you're done, come back to the future and take in a local production at the Red Door Theater Company.
Deciding on the right homeowner's insurance and flood insurance is one of the most important decisions you can make to protect your family and your home. Your home is most likely the largest investment you will make, so you want to know it's protected from any disaster that may happen. Our flood insurance and homeowners' insurance experts will provide you with the most competitive policy rates, along with outstanding customer service, especially when disaster strikes. When you need us, we will be available to help you start your claim process and follow it through until the matter is resolved. For more information on flood insurance, homeowners insurance, and condo insurance, visit www.rtinkerinsurance.com or call (888)384-3207.