Motorcycle Insurance and Boat Insurance in Houston, TX
At Rick Tinker Insurance Agency, we work with you and your budget to find you quality and affordable insurance solutions for your needs. From motorcycle insurance to boat insurance coverage, we assist residents in Houston, TX with their insurance coverage needs.
Boat Insurance in Houston for Peace of Mind on the Water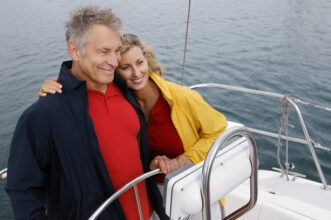 Whether you own a luxurious yacht or a small sporting boat, your watercraft needs to be insured with ample boat insurance coverage to keep you, your passengers, and your liability protected on the water. While boat insurance coverage is not required in the state of Texas, you won't want to go without it! With homeowner's insurance coverage only covering certain aspects of boat damages, boat insurance coverage gives you an extra layer of protection that you need to be secure.
At Rick Tinker Insurance Agency, we offer a range of boat insurance coverage options for Houston watercraft owners. We provide boat insurance coverage that includes:
Bodily injury liability
Comprehensive coverage
Collision damage
Property damage liability
Add-on boat insurance coverage
Motorcycle Insurance in Houston for Peace of Mind on the Road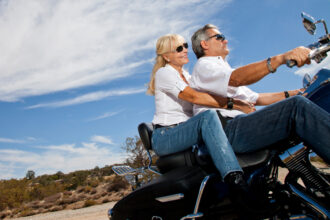 There's nothing quite like driving a motorcycle on the Houston, TX roads and highways. From cruising through the Gulf Coastal Plains to adventuring the streets of downtown, driving a motorcycle in Houston is a liberating experience. However, motorcycle owners in the state of Texas are required by law to have a minimum amount of motorcycle insurance coverage for their bikes.
At Rick Tinker Insurance Agency, we not only help motorcycle owners procure the minimum legal amount of motorcycle insurance coverage, but we also assist Houston motorcycle owners to find additional motorcycle insurance coverage options that keep them protected from additional risks they face. From collision coverage, comprehensive coverage, medical payments coverage and more, it's our goal to keep you safe no matter where you go.
Houston, Texas, Insurance Agency
As the most populous city in the state of Texas, Houston is a great place to live and visit. Known as the world capital of space exploration and international energy, Houston, TX draws in professionals from all walks of life looking to establish their careers and raise a family in a city with endless opportunities. At Rick Tinker Insurance Agency, we help Houston residents find the right insurance coverage for their needs at the right price.
Serving Houston, TX for over 30 years, the residents of Houston trust us to find ample insurance coverage for all their insurance needs. Through a comprehensive assessment of your unique risks, we assist you in identifying your coverage option to mitigate those risks and offer protection for you, your loved ones, and your belongings. From motorcycle insurance, boat insurance coverage, homeowner's insurance and more, it's our goal to keep you protected 24/7.