Renter's Insurance, Home Insurance, Condo Insurance, and Life Insurance in Houston, TX
At Rick Tinker Insurance Agency, it's our goal to keep the residents of Houston, TX safe and insured in all aspects of their life. From life insurance coverage, condo insurance, renter's insurance, homeowners insurance, and more, it's our privilege to serve our community with exemplary insurance coverage at impressive rates.
Renter's Insurance in Houston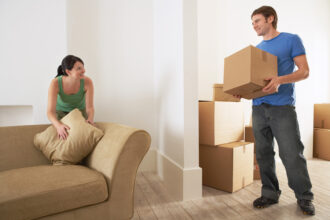 If you're a Houston, TX resident who doesn't own your own home, renter's insurance is an ideal way to keep you protected from losses, damages, vandalism, and more! However, the most important aspect of renter's insurance is liability protection. Liability coverage keeps tenants protected in the event of a visitor being injured on the premises. If the injured party files a lawsuit against you, your renter's insurance coverage can help cover the cost of your legal defense and ultimately keep you financially protected. The bottom line, if you rent a home or property in Houston, TX then you need renter's insurance protection.
Homeowners and Condo Insurance
We offer homeowners and condo owners living in Houston, TX peace of mind when it comes to their condo insurance and home insurance coverage. By getting to know you personally, our agents assess your unique needs and offer a variety of coverage options that ensure your protection, the protection of your loved ones, and the protection of your personal property.
Much like homeowner's insurance coverage, condo insurance helps keep your Houston, TX condo safe from the various threats that it faces every day. While condo insurance offers similar protection options as home insurance coverage, condo insurance incorporates a few tweaks for customized protection. Condo insurance protection may include:
Personal liability coverage
Building property protection
Personal property coverage
Guess medical coverage
Condo Association coverage
Flood insurance
Loss assessment coverage
Umbrella insurance, and more
Life Insurance in Houston, Texas
Houston Texas combines the charms of nature with the enticements of the big city. With a strong industrial presence and various opportunities in entertainment, Houston, TX has been deemed a wonderful place to establish a career and start a family. If you're looking for quality life insurance coverage in the Houston, TX area, then look no further than Rick Tinker Insurance Agency!
At Rick Tinker Insurance Agency, we assist Houston, TX residents find the right life insurance solutions for their lifestyle and budget. Through the careful assessment of your needs, we utilize the most recent and advanced technologies to provide you with a broad selection of life insurance options that range from term life insurance, universal life insurance, whole life insurance, and more!