Do you like boating? Are you thinking of purchasing a new boat? Boats are not only used for recreation purposes but it can also help in some kinds of business activities as well. No matter what you are going to use your boat for, you must be aware of the risks and challenges that you might have to face because of being the owner of a boat. After all, it is also a kind of a vehicle and that is why the losses you might have to face for your boat will be similar to that of any automobile. The only thing which can compensate against such losses is a good boat insurance policy. We, at Rick Tinker Insurance, can be the right solution for you. We are an established and reliable company which has been in this field for more than 30 years. We bring you a wide range of insurance programs, right from floods, wind, hail insurance, and homeowners insurance, to business insurance, automobile insurance, and even boat insurance. We are known for our solid coverage and affordable rate of premiums. So, if you are based in areas like Clear Lake, Houston, Pasadena, TX, Webster, TX, League City, or Texas Gulf Coast, then you can choose us.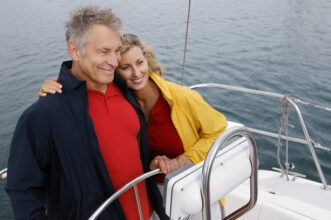 Here, we have put together a few factors to look out for while choosing a company for boat insurance. Take a look.
Quality Coverage
One of the first things that you should keep an eye on will be the kind of insurance coverage you are getting from the company. After all, this is the reason why you must be looking for an insurance company. See if the policies will actually benefit you or not.
Experience
The next thing that you should keep in mind is that the company you are choosing for your insurance coverage should be in this business for a number of years. Experience means credibility. This will ensure that the company has been offering quality insurance for which they have survived for so long.
So, if you are interested in choosing our insurance products, contact us today.