Here are several benefits to obtaining boat insurance policies. Rick Tinker Insurance provides boat insurance in Houston, League City, Pearland, Pasadena, TX, Texas Gulf Coast, and Webster, TX.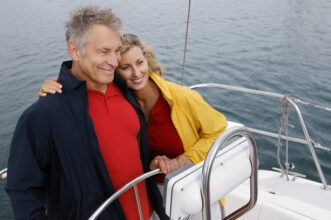 Here are four key advantages:
Financial Protection: Boat insurance provides financial protection in the event of damage to your boat, theft, or accidents. It typically covers repair or replacement costs, bodily injury liability, property damage liability, and medical payments for injuries sustained by you, your passengers, or others involved in an accident. Without insurance, you would be personally responsible for covering these costs, which can be substantial.
Liability Coverage: Boat insurance policies often include liability coverage, which protects you if you cause damage to someone else's property or injure someone while operating your boat. Accidents can happen, and liability coverage can help cover legal expenses, settlements, or judgments against you if you are found responsible.
Protection Against Unforeseen Events: Boat insurance can offer coverage for unforeseen events such as natural disasters, fire, vandalism, or theft. If your boat is damaged or destroyed due to these circumstances, your insurance policy can help cover the repair or replacement costs. This provides peace of mind and financial security, especially if you have invested a significant amount in your boat.
Additional Coverage Options: Boat insurance policies often offer additional coverage options that can be tailored to your specific needs. These may include coverage for personal belongings on board, emergency assistance and towing services, coverage for fishing equipment or water sports gear, and even coverage for fuel spills or wreckage removal. Having these additional coverage options can enhance your boating experience and provide comprehensive protection.
It's worth noting that specific policy terms, coverage limits, and premiums can vary depending on the insurance provider and the type of boat you own. It's important to carefully review the terms and conditions of any boat insurance policy and consult with insurance professionals to ensure you have the right coverage for your needs. Please call us.