Do you have a boat of your own? Or are you planning to buy one? Sometimes people get a boat for recreational purposes, while other times, they might also need it for business. No matter for what reason you have a boat, you should be aware of the risks and challenges you will be facing. And in order to compensate for the losses, you should invest in a good quality boat insurance policy. We, at Rick Tinker Insurance, can be the right choice for you. We are one of the most established and reliable companies which have been in this business for more than 30 years now. We bring you all kinds of business insurance, auto insurance, and home insurance to even flood, renters, and life insurance policy, etc. We are known for our Blue Cross Blue Shield status along with our great quality coverage options. So, if you are based in areas like Houston, Pasadena, TX, Clear Lake, Friendswood, TX, Webster, TX, or Texas Gulf Coast, then you can opt for us.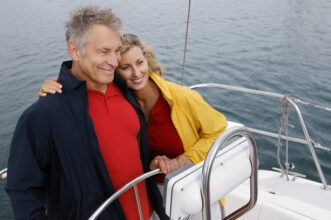 Here, we have put together a few things to check about the boat insurance policy before choosing. Take a look.
One of the most important things that you need to keep in mind is the coverage options you will be getting. You need to make sure that the insurance is beneficial for you. For that, you must go through the policy details and see if it covers all the potential risks you might be facing for your boat.
The next thing that you have to check is the rate of premiums you will be getting. Try to take quotes in advance and see if it is going to punch a big hole in your pockets or not. This will help you stay within your budget and you may also use these quotes to compare it with others and then choose the one that seems most affordable for you.
So, if you are interested in choosing our insurance policies, contact us today.