Residing in a condo the most important thing to know is what part of your dwelling is covered by the association and what is not. Rick Tinker Insurance specializes in preparing you for the unexpected. Over the past 3 decades, we have dedicated ourselves to helping our customers get the right condo insurance with optimum coverage. We have a team of devoted brokers who does a detailed research, at no extra cost, before coming up with a plan that suits you best. Our  wide range of policies vary from windstorm insurance to medical coverage from Blue Cross Blue Shield, as we know that the residents of Galveston, Houston, League City, Pasadena TX, Rosharon TX, and Webster TX face the wrath of fierce windstorm, damaging hail, torrential downpour, and other harsh weather conditions quite frequently. Apart from selling insurance ourselves our brokers can also take out time to take you through the bylaws of your association's policy to make sure there are no "gaps" in your policy.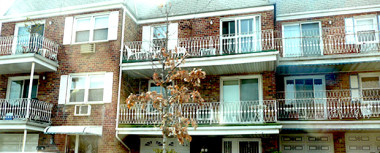 Below we have mentioned 2 reasons why you won't regret choosing us. Take a look.
Personalized customer service
At Rick Tinker's we mean it when we say we have exceptional customer service. Whenever you call you will talk to a live human being instead of a computer operated voice. Our support staff listens to your questions, honestly answers them and takes time to solve your issue rather than rushing you off the phone.
Exceptional Claim Service
People usually file for claims after they have faced an incredible loss and we know how it feels when you are given excuses that deny you your money. We can boast of partnering effectively with customers throughout the claim process. Apart from keeping the premium rates low and coverages high it's also important to act quickly through the entire claim process so as not to harass the insured.
You can call us at (281)484-7158 and speak to our customer service staff to experience it yourself.