Whether you live in the main city or the suburbs, you should always own a property of your own. Having a house of your own, be it an apartment, a mansion, or a condo, is beneficial in many ways. It is not just a shelter above your head but it is an important investment that can fetch you great returns too in the future. But you should understand the risks and challenges you might have to face for your home. Natural disasters, burglary or thefts, and liabilities are some of the losses you have to incur for your house. Even if you own a condo, you must arrange for some compensation against such losses. That is why condo insurance is a necessity. We, at Rick Tinker Insurance, can be the right choice for you. We are an established and reliable company with more than 30 years in this field. We bring you a wide range of insurance programs, right from home, condo, flood to windstorm, or automobile insurance. We are known for our solid coverage and affordable premiums. So, if you belong to areas like Houston, Pasadena, TX, Galveston, Texas Gulf Coast, Webster, TX, or League City, then you must opt for us.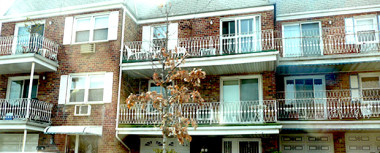 Here, we have put together a few things to look out for while choosing a condo insurance company. Take a look.
Nowadays, you have to be extra cautious while choosing a company for condo insurance. You must look at the number of years they have been in this business to ensure you can rely on them with your insurance needs.
In order to be sure about the choice you are making, it is also crucial to know about the sort of reputation the company has in the market. You have to go through the former client reviews and online ratings of the company on the internet before making a choice.
So, if you are thinking of choosing us, then you must contact us now.