5 Benefits of Getting Condo Insurance
Condo insurance, also known as condominium insurance or HO-6 insurance, provides coverage for condominium owners. Rick Tinker Insurance provides condo insurance in Houston, Pasadena, TX, Galveston, Friendswood, TX, League City, and Texas Gulf Coast.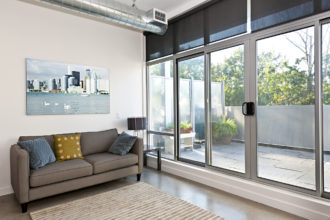 Here are five benefits of getting condo insurance:
Property Protection: Condo insurance covers your personal property, such as furniture, electronics, appliances, and clothing, against perils like fire, theft, vandalism, and certain natural disasters. If your belongings are damaged or stolen, your insurance policy can help cover the cost of repair or replacement.
Liability Coverage: Condo insurance typically includes liability coverage, which protects you if someone is injured while visiting your unit. If you're found responsible for their injuries, your insurance can help cover their medical expenses and legal fees. This coverage is crucial in protecting your assets in case of a lawsuit.
Loss Assessment Coverage: In a condominium, there may be shared areas and common elements that are collectively owned by all the unit owners. If there is damage to these shared areas and the cost of repair or replacement exceeds the condominium association's insurance coverage, the condo owners may be responsible for the remaining expenses. Condo insurance can provide loss assessment coverage, which helps protect you from unexpected financial burdens resulting from shared area damage.
Additional Living Expenses: If your condo becomes uninhabitable due to a covered event, such as a fire or natural disaster, condo insurance can help cover additional living expenses. This coverage can help pay for temporary accommodations, meals, and other necessary expenses until your unit is repaired or replaced.
Peace of Mind: Condo insurance offers peace of mind by providing financial protection against unforeseen events. Whether it's a burglary, a burst pipe, or a liability claim, knowing that you have insurance coverage can alleviate stress and provide a sense of security. It allows you to focus on enjoying your condo without worrying about significant financial losses.
Remember that the specific coverage and benefits of condo insurance can vary depending on the policy and insurance provider. It's essential to review your policy carefully, understand its terms and conditions, and consider additional coverage options based on your individual needs and the value of your belongings. Please call us without any hesitation.