Are you investing in a new condo? Investing in real estate is a smart move because all you are properties become assets that can help you during your crisis. And it is definitely beautiful if you want to stay in a condo. No matter what you decide to do with it, you should make sure that you are protected from all the risks and challenges that you will face as a condo owner. That is why you need to have a condo insurance policy. We, at Rick  Tinker Insurance, can be the right choice for you. We are one of the most established and reliable companies which have been in this field for more than 30 years now. We bring you all kinds of insurance coverage options, starting with your home, flood, renters insurance, and condo insurance policies to even automobile, business, life, and health insurance programs. We are known for our highly personalized insurance programs along with our utmost dedication to all our clients. So, if you are located in areas like Houston, Pasadena, TX, Texas Gulf Coast, Alvin, TX, Galveston, or League City, then you can opt for us.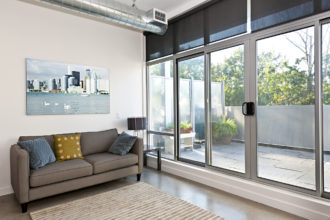 Here, we have put together a few reasons why you should opt for a condo insurance policy. Take a look.
There could be several damages caused to your condo because of a natural disaster. All these damages will require hefty restoration work which will also cost you a lot. Paying for these expenses alone with your savings can be a little challenging. It definitely helps if you have condo insurance.
Many important valuables could also be stolen or damaged if there is a burglary or theft attack in your condo. You can get good compensation for these losses when you have condo insurance protection. This compensation will help you repair or replace the items that are lost or damaged in the act.
So, if you are interested in getting our condo insurance, contact us today.