Everyone cannot afford to have a huge house. But even condos are not bad. These are perfectly stylish and contemporary for modern homeowners. That is why ownership of condos has become quite a popular trend these days. But in order to protect yourself against the risks and challenges that you could face as a condo owner, you have to make some arrangements. Like every other house come up you might face natural calamities which might cause huge damage in your house requiring hefty restoration work. Or if there is a loss of valuables like cash or jewelry, you will need compensation against those even if your house is a condo. That is why what you need is condo insurance. We, at Rick Tinker Insurance, can be the right choice for you. We are an established and reliable company which has been in this field for more than 30 years now. We bring you a wide variety of insurance programs, right from home, automobiles, and business to life and health insurance will stop we are known for our quality coverage and customer-oriented approach. So, if you are from Houston, Texas Gulf Coast, Galveston, Alvin, TX, Webster, TX, or Friendswood, TX, then you can choose us.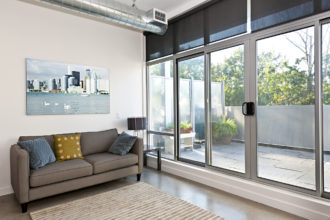 Here, we have put together a few tips that will help you find the right condo insurance company. Take a look.
Take Recommendations
One of the first and foremost things that you need to do is to ask around. There may be many people around you who might have purchased a condo and are investing in insurance to protect themselves. That is why you need to ask for referrals or recommendations from other people and make a reliable choice.
Research Online
Another way you can find the contact of a good condo insurance company is by looking up the Internet. Since the Internet has answers to everything, it can provide you with a few reliable names as well. Just make sure that you go through the client reviews, feedbacks comment online ratings of the company to understand the reputation they enjoy in the market.
And if you are interested in choosing us, contact us today.