4 Times When Flood Insurance Can Save You
Flood insurance is designed to protect individuals and property owners from the financial devastation caused by floods. Rick Tinker Insurance provides flood insurance in Friendswood, TX, League City, Houston, Pasadena, TX, Texas Gulf Coast, and Galveston.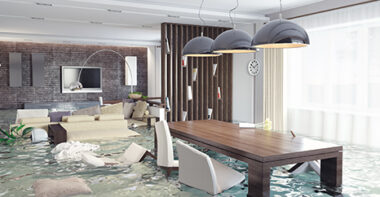 Here are four instances when flood insurance can save you:
Natural Disasters: Flood insurance can provide crucial coverage during natural disasters such as hurricanes, heavy rains, or prolonged periods of intense rainfall. These events often lead to flooding, and without proper insurance, the cost of repairing or replacing damaged property can be overwhelming.
Flash Floods: Flash floods occur suddenly and can wreak havoc on properties located in flood-prone areas. Even a few inches of floodwater can cause extensive damage to homes, buildings, and personal belongings. Having flood insurance can help cover the costs associated with restoring or rebuilding damaged structures and replacing damaged belongings.
Dam or Levee Failures: Infrastructure failures, such as dam or levee breaches, can result in significant flooding. In such situations, flood insurance becomes invaluable as it can help you recover financially by covering repair costs, property damage, and loss of personal possessions.
Urban Flooding: Flooding is not limited to coastal or high-risk flood zones. Urban areas can also experience flooding due to heavy rainfall, inadequate drainage systems, or sewer backups. Flood insurance can provide financial protection for individuals living in these areas, helping them recover from the damage caused by urban flooding.
It's important to note that standard homeowner's insurance policies typically do not cover flood damage. Therefore, purchasing a separate flood insurance policy is essential to ensure you have adequate coverage when facing flood-related incidents. Thus, it is necessary for you to avail the best flood insurance policy from us.
Please call us without hesitating further. You can also drop us an email. Our team will guide you.