We love our homes since it's the place of refuge for our family and pets. While most property holders comprehend the significance of safeguarding their homes, purchasing flood insurance never enters their thoughts until their home loan moneylender asks them. Floods can carry typical life to a stop. Aside from harm to streets, yields, and waste frameworks, it can harm your home and assets too. Nonetheless, assuming you have flood insurance, which is generally a piece of far-reaching home protection, you will have close to nothing to stress over. Most fixed costs will get repaid all things considered. Flood insurance is a subpart of such home protection, and when you settle on it, you become qualified to get paid for fixes if you are impacted by a flood.
Let us look at the three benefits of buying flood insurance: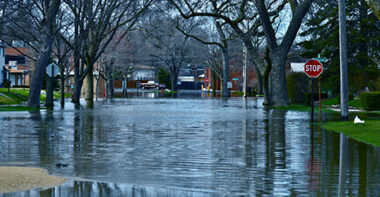 To protect your friends and family
The most terrible part about floods is that your home protection doesn't cover your home when harmed. Accordingly, your friends and family may be delivered destitute when floods strike. Fortunately, a flood protection plan safeguards the place of refuge of your darlings when the unforeseen strike.
To safeguard your home
Since floods can make exorbitant harm to your home, you require flood protection to save you the issue of funding the fixes from your pocket.
For true serenity
Rather than shivering each time the meteorologist specifies an impending tempest, buy flood protection to carry on with a tranquil life. Along these lines, you don't need to stress over the well-being of your friends and family when you know about the inescapable awful climate.
Utilizing our more than 20 years of involvement giving provincial flood inclusion, Rick Tinker Insurance will assist with assessing your gambles for flood harm and art a reasonable protection plan that thinks about your degree of hazard. Call (281) 484-7158 if you are located around Houston, Galveston, League City, Pasadena, TX, Texas Gulf Coast, and Clear Lake areas.