Do you live in a place that is often submerged underwater due to high tide or heavy rainfall? Have your house and valuables suffered irreparable damage due to this? Worry not, for we at Rick Tinker Insurance, have brought to you our exclusive flood insurance policies that have the option of being tailored to cater to your needs. Our agents are dedicated individuals who seek to not only help our customers choose the right policy but also aim to build an interpersonal relationship with them. This particular approach has made us the go-to firm in case of such policies in and around the areas of Houston, Galveston, League City, Pasadena TX, Texas Gulf Coast, and Pearland.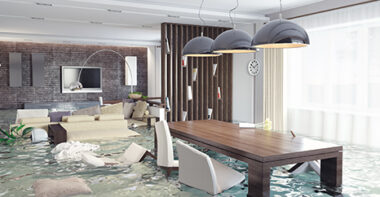 Here, we have put together 3 vital points that you as the buyer should know about policies that seek to protect you in case your house is submerged underwater. Take a look.
Premium Amounts to be Paid
Different agencies charge different premium amounts for different types of houses that can get damaged due to water-logging. As the buyer, you should know about these through thorough market research to avoid paying more or less than the necessary amount.
Extent of Coverage Offered
Policies that protect against damage due to water-logging cover more than just harm done to your house. These also protect against harm done to property and household items. So, you should check the extent of coverage offered as it could be the point that saves you a lot of money.
Additional Covers Provided
There are policies that provide additional coverage for garages and gardens that are not strictly part of the primary policy. Sometimes this additional coverage costs a little more on the premium and sometimes these are part of the main policy. So you should check this point before making your final investment.
So, if you are looking for a policy such as this then get in touch with us without any further delay.