Have you ever experienced a flood in your life? Then probably you will have an idea about the mayhem that it causes along with the heavy damages imposed on your property. Even if you manage to save yourselves, your property needs to be restored. However, it can be extremely expensive to carry out the entire renovation program with your own pockets. That is why we need to invest in a good flood insurance policy. We, at Rick Tinker Insurance, can be the right choice for you. With our 30 years of experience and the great knowledge we have about insurance programs, we have been able to survive in this business for a long time. Starting from home, life, and renters insurance to even windstorm insurance, medical insurance, and so on, we can help you with everything. We are known for our great quality coverage options along with our customer oriented approach.  So, if you are located in areas like Houston, League City, Galveston, Pasadena, TX, Clear Lake, or Friendswood, TX, then you can opt for us.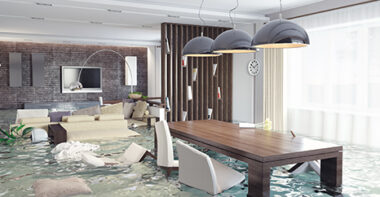 Here, we have put together a few things to keep in mind while choosing the right flood insurance agency. Take a look.
One of the most important things that you need to keep in mind will be the experience. You must make sure that the company you are choosing offers you years of experience because it means that they have been providing good quality insurance coverage for a long time which has enabled them to survive. The more experience they have, the more you can trust them with your insurance needs.
You must focus on the reputation of the company as well. Make sure that they have received good reviews and ratings from their former clients. This not only helps you to rely on them but will also give you an idea of the sort of insurance programs or customer service you can expect from them.
So, if you are thinking of choosing our insurance policies, contact us now.