Are you living in an area that is prone to heavy floods? It is not possible to change your home overnight but you can certainly take a few precautions against this kind of calamity. But you should know that no matter how many kinds of precautions you take, it is likely to leave a certain extent of damage on your property. That is why you should try to arrange for compensation against such losses in terms of a flood insurance policy. We, at Rick Tinker Insurance, can be the right choice for you. We are an established and reliable company which has been in this field for the last 30 years. We can provide you with a wide range of insurance programs, right from home, flood, windstorm, and auto insurance to even life, and business insurance policies. We are known for our great quality coverage options along with our highly efficient and dedicated services. So, if you belong to areas such as League City, Houston, Galveston, Pasadena, TX, Friendswood, TX, or Texas Gulf Coast, then you can opt for us.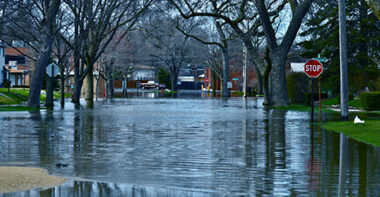 Here, we have put together a few things to check about the flood insurance policy before buying. Take a look.
First of all, you have to make sure that the flood insurance policy covers all the potential losses for you. That is why you should go through the coverage options and check if it is going to benefit you or not. Otherwise, this kind of investment will be futile for you.
Next, you should keep in mind that the rate of programs offered by the company should be reasonable for your budget. That is why you should take quotes in advance from different companies and try to compare these with each other before making a choice.
So, if you are thinking of getting our insurance policies, contact us today will stop