Have you ever experienced a flood before? This is one of the most dangerous disasters that you can face in life. It will not only put your lives at risk but also ruin your property completely. In order to get compensation against the damages caused by a flood, you should opt for an insurance policy. We, at Rick Tinker Insurance, can be the right choice for your flood insurance. We are one of the most reliable and experienced companies which have been in this business for more than 30 years now. We can provide you with a wide variety of insurance programs, starting from home, renters, and flood insurance to even automobile, business, and life insurance policies. We are a Blue Cross Blue shield agency that is known for its high-quality coverage options and highly dedicated and efficient services. So, if you belong to areas such as Pasadena, TX, Galveston, Houston, League City, Texas Gulf Coast, or Friendswood, TX, then you can opt for us.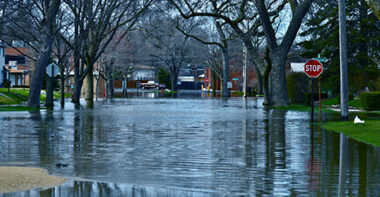 Here come up we have put together a few questions to ask a company offering you flood insurance policies. Take a look.
What kinds of coverage options do you have?
You certainly cannot choose a company offering you flood insurance before knowing their coverage benefits. That is why you must inquire about the coverage in detail and see if it is going to benefit you or not. Make a list of all the potential risks are likely to face because of the flood and then see if it is going to be met by your insurance program or not.
Do you offer free quotes?
The next question that you should ask the company is if they can help you with free quotes or not. This will help you understand if the company you're choosing for insurance is affordable or not. That is why you must ask for free quotes and then compare them with others to choose wisely.
After getting these answers, if you're planning to choose our insurance policies, contact us today.