Are you thinking of buying a new house? What about ensuring its security and protection? You have to invest in the right security measures if you want your home to be in a good condition. It is not enough to install the right security system or the security guards. Apart from criminal activities, there are other situations too which can hamper the well-being of your house and its belongings. What will happen if the house is attacked by fire, earthquake, or any such natural disaster? That is why you need home insurance. We, at Rick Tinker Insurance, are a one-stop shop for all kinds of insurances, right from home, auto, to business insurance, and a lot more. We have been in the field for more than 20 years and have been considered as a Blue Cross Blue Shield Agency. We are known for our high-quality coverage and quality customer service. So, if you are based in areas like Clear Lake, Pasadena TX, Friendswood TX, Galveston, Houston, or League City, you can resort to us without any hesitation.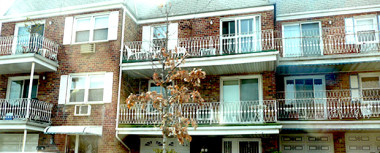 Here, we have put together a few things to compare before buying the home insurance. Take a look.
Coverage
First of all, you should compare the kind of coverage provided by the insurance companies. Make sure that all the risks and threats are covered by the policy that you are purchasing. So, you should compare and see which policy provides maximum protection.
Insurance Company's Reputation
Secondly, you should compare the insurance provider's reputation in the market. You should check the kind of online reviews and ratings these companies got and choose the one that is best for you.
Insurance Premiums
Next, you should compare the premium rates offered by different insurance providers. You would want to get the maximum protection from your policy at the best rates. So, you should compare and see which policy gives you the best coverage at the right prices.
So, if you are keen on our purchasing our insurance policies, you should get in touch with us.