Do you want to purchase a new house? Everybody requires a new property not just for getting a shelter above their head but also for proper investment. But at the same time, you must realize that there are certain risks and challenges that will come your way because of being a homeowner. For instance, you could face severe damage due to natural calamities like flatter earthquakes and your house would need hefty restoration. What you need to do is secure yourself with a good home insurance policy. We, at  Rick Tinker Insurance, can be the right choice for you. We are an established and reliable company with more than 30 years in this field. We are a Blue Cross Blue Shield agency that can provide you with a wide range of insurance programs, right from home, windstorm, and flood insurance to even automobile, and business insurance policies. We are known for our quality coverage and customer-oriented approach. So, if you are based in areas like Houston, Galveston, Friendswood, TX, Pasadena, TX, League City, or Texas Gulf Coast, then you can opt for us.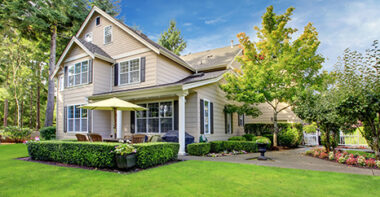 Here, we have put together a few factors to keep in mind while choosing a company for your home insurance policy. Take a look.
One of the first and foremost things that you need to keep in mind is the experience of the company in this field. Experience shows credibility. It means that the company has been able to survive for so long owing to its high-quality services. This will help you make a more reliable choice.
The next thing that you need to keep in mind is the reputation of the company in the market. You can only trust a company when they have a good standing among their former clients. You should go to the reviews, ratings, and feedbacks of the clients to understand if you can expect good insurance coverage from them.
So, if you're thinking of choosing us, contact us today.