If your house is harmed for any small or big reason, the repair costs can burn a big hole in your pocket. To make sure that this does not happen, we at Rick Tinker Insurance bring to you our wide range of home insurance policies to choose from. We focus on various technical details that are beneficial for our customers. We keep in mind the options related to deductibles when making policy suggestions to them. We make it point to explain every point in the policy to our buyers which helps them understand these better. We serve customers in and around the areas of Pasadena TX, Houston, Galveston, Texas Gulf Coast, Webster TX, and Friendswood TX.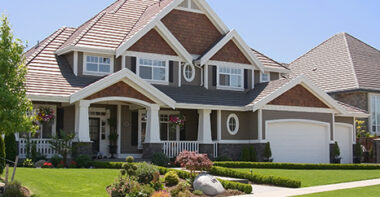 Here, we have made a list of a few important reasons why you should invest in a policy for the protection of your house and family. Take a look.
Support in the Case of Damage
If a part of your house has been damaged due to any natural or man-made calamity then a policy will help you get the money for the repairs easily. You will be amply reimbursed on the submission of a claim along with the proper documents that prove that you have repaired a part of your house. Thus, investment in such a policy will make sure that you don't have to lead a life where you are constantly worried about the well-being of the house.
The premium that you pay for the policy each year is tax-deductible. You can claim tax benefits for it which will do a long way in augmenting your income. Another way in which a policy will help you financially is by saving you on the costs that you will have to incur in the case of replacement of any part as you will have to pay for such services on your own if you do not have a policy.
So, if you feel the need to invest in a policy for your house then give us a call at (281) 484-7158 without any further delay.