Are you worried about your property? Sometimes, even if you try to prevent it, unfortunate incidents happen in your house, affecting the building and your belongings inside. These sudden incidents might punch a big hole in your pocket. That is why just like you should maintain your home, you should also try to arrange for compensation against all the losses that you might suffer because of your home. The only thing that can protect you is a good home insurance program. We, at Rick Tinker Insurance, can be the right choice for you. We are a Blue Cross Blue Shield insurance agency with more than 30 years of experience. We are known for a wide range of insurance products. Starting with life, automobiles, homes, to flood and even your business, we can protect you against all such losses. Our homeowners' insurance also has great coverage. And with our dedication, comprehensive policies, and customer-oriented approach, we have become a popular choice for all insurance requirements. So, if you belong to areas like Houston, Alvin TX, Galveston, Texas Gulf Coast, Pasadena TX, or Friendswood TX, then you can choose our insurance products.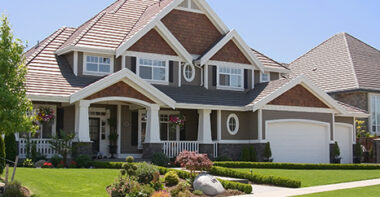 Here, we have put together a few vital things to check about a home insurance policy before making a choice. Take a look.
You should always check the kind of benefit you will be getting for your home insurance policy. In order to know your benefits, you have to check the coverage details properly and see if all the potential losses are covered under this or not.
Another thing to check is if you can get quotes for the premiums in advance. You can use these to check if it is an affordable option for you or not, given your budget. You might also be able to compare it with the others and make a more well-informed choice.
And if you want to opt for our insurance policies for your house, then quickly contact us now.