Are you thinking about how to protect your homes better? Apart from installing higher levels of security devices, you should also think about some other risks that can be exposed to you as a homeowner. For instance, if there is a natural calamity that causes damage to your building and its contents or if your precious belongings get stolen, then what will you do? It will be a solid loss financially. That is why what you need is home insurance. We, at Rick Tinker Insurance Agency, can be the right choice for you. We offer you a wide range of insurance policies, starting from auto, business, to even homeowners' insurance. We are a reputed company with more than 20 years of experience in this field. We believe in following the customer-oriented approach so we make sure you are always satisfied with our excellent customer service. If you belong to areas like Pasadena TX, Friendswood TX, Galveston, Houston, League City, or Texas Gulf Coast, you can rely on us.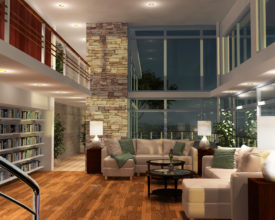 Here, we have put together a few of the most common things that you need to check while choosing your home insurance coverage. Take a look.
First of all, you should check the coverage options. You must be aware of the common risks you are likely to experience for your house. Make sure that the insurance policy you are choosing covers the essential risks.
Next, you should check the premium rate of the insurance policy that you are considering. You mustrealize that you have to pay a certain amount at the end of every month as premiums. So, you need to ensure you can pay the amount without much difficulty.
Therefore, without any delay, if you think we can be the right choice for your home insurance policies, get in touch with us today.