If you have a house of your own, it is a matter of huge convenience. But you should also understand that all such benefits will be of no use if you do not have the house in the first place. Your house could be damaged severely or your belongings could be stolen. All these will be a huge loss to you financially. In order to protect your home from such losses, you must opt for a good home insurance. We, at Rick Tinker Insurance Agency, can be the right choice for you. We are an experienced and reliable company known for a wide range of insurance programs, starting with auto, business, to even home insurance. We are known for our comprehensive policies at affordable rates. Regardless of the dangers and challenges that can be posed to you as a homeowner, we have got you covered. So, if you are from areas like Friendswood TX, Galveston, Houston, Pasadena TX, Rosharon TX, Texas or Gulf Coast, then you can resort to us.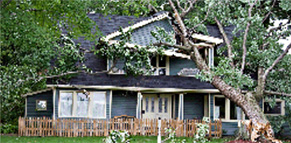 Here, we have put together a few benefits of a good home insurance program. Take a look. 
You could be affected by natural calamities like earthquakes, flood, or fire hazards at any point in time. You must understand that it could leave your house and your valuables in ruins. You have to make sure you are covered for the restoration programs. 
Thefts or Burglary Attacks

 
Your belongings inside the house can be stolen by thieves or burglars. It could be expensive artwork, clothing, electronics, furniture, or jewelry and cash. So, in order to get the compensation for the loss, you must invest in a quality insurance program. 
So, without any further delay, if you want to choose our home insurance policies and get these benefits, contact us immediately.