After purchasing a home the most obvious step is to get it insured. By not taking adequate protection you are taking a big financial risk, but if you already have taken but aren't sure as to what exactly your homeowners insurance covers, Rick Tinker Insurance is here to help you. We will evaluate your policy, and look for ways to increase your protection and add more value to your property. We have recently announced a new alternative to the T.W.I.A. policy where you can save your hard earned dollars due to the more competitive rates and a greater variety of options. Many complain that their insurance plans omit important coverage areas which often leave the insured helpless in times of need. This is where you can rely on our dedicated team of agents who takes their time to guide you through the details and increase your coverages if they think it valid.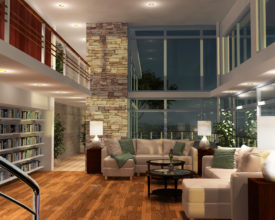 Below we have mentioned the areas we examine while evaluating your policy. Take a look.
Dwelling and personal property
This helps you pay for any damage to your home and property. In the case of the house, the coverage is generally 10% of the amount insured but for personal belongings, it provides limited coverage. If you need additional coverage for higher values items please ask us.
Personal liability
This protects you against a non-auto claim in which you were at fault. It covers the damages you have to pay as per court orders along with the cost of defending you. We make sure you have enough protection.
Medical payments to others
This is different from a normal medical coverage for you and your family. This is to pay for an injury caused to someone outside your family. Most policies overlook these.
Additional living expense
This covers the cost of the hotel or other apartments where you shift when your house is damaged. This clause comes with its limitations.
So, the people of Galveston, Houston, League City, Pasadena TX, Rosharon TX, and Texas Gulf Coast can get in touch with us today for a complete policy review.