Do you want to invest in a new house? Or have you already purchased a house of your own? Well, it is indeed a smart decision to make because houses are not just a shelter but these can fetch you great returns. You must have chosen or built your dream home with a lot of hard work, effort, and passion. You surely would not want to experience any loss for this property that you have bought with so much care. But sometimes, unfortunately, we have to bear such losses. If you want to protect yourself from these sudden expenses, then you have to arrange for good compensation in the form of insurance. We, at Rick Tinker Insurance, can offer you high-quality insurance programs for your help. We are an established and experienced company with a wide range of insurance coverage options. Right from automobiles, windstorm, flood, to condo or homeowners insurance, we have all kinds of major insurance programs for you. We are known for our quality coverage and low premiums. So, if you belong to areas such as Friendswood, TX, Galveston, Houston, Pasadena, TX, Pearland, or Texas Gulf Coast, then you can opt for us.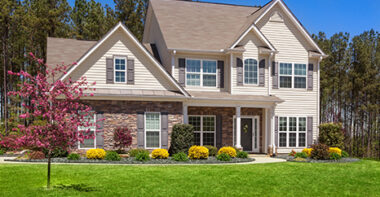 Here, we have put together a few major reasons why you might need homeowners insurance. Take a look.
There are several kinds of natural calamities, like floods, fire hazards, or earthquakes which might affect your property. The restoration costs for such damages can be easily met if you have a home insurance policy.
You should also keep in mind that a lot of your important valuables like jewelry, cash, electronics, and even priceless artworks could be stolen. You will need compensation for the stolen or lost goods. This can be provided by a good insurance program.
So, if you are thinking of choosing our insurance products, then contact us today.