Are you looking for a new house? Sometimes, due to more space and sometimes due to better neighborhood needs, you might want to change homes. But you certainly will benefit from this real-estate purchase as it has better returns if you sell it in the future. However, if you cannot prevent the house and its belongings from severe loss or damage, then there is no point of owning a house. So, you need to first invest in a quality insurance coverage program for your house first. We, at Rick Tinker Insurance Agency, can be the right choice for your homeowners' insurance. We are an experienced and reputed company offering you a wide range of insurances which can protect you from a number of risks that could affect your house. So, if you are from areas such as Pasadena TX, Friendswood TX, Galveston, Houston, League City, or Texas Gulf Coast, then you can rely on us.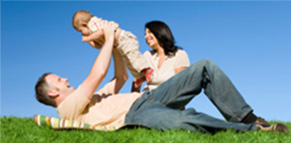 Here, we have put together a few things to compare to choose the right home insurance. Take a look. 
First of all, you need to compare the several aspects of the home insurance and see if which policy covers all the potential losses in the best possible manner. So, check the aspects of the policy extremely well before taking a decision. 
Next, you must compare the rate of premiums offered by the different insurance policies because you must have a budget for this and should not exceed it even if it is for your house. So, you need to check the premiums and take advance quotes from different companies.  
So, what are you still thinking? If after comparing all the insurance policies, you are interested in our coverage plans for your house, then you should get in touch with us today. Call us at (281) 484-7158 now.