Do you want to purchase a new house? Are you already fixed up on a house? Well, before you close the deal, there are certain things that you should know. For instance, if there is a national calamity and your home is majorly affected, requiring hefty restorations, you would also have to spend a lot of money. Or if there is a bug to be attacked at home, several of your valuable belongings like cash, jewelry, electronics, two even priceless artworks, and decorative pieces could be stolen or damaged. In order to get compensation against such losses, what you need is good homeowners insurance. We, at Rick Tinker insurance, can be the right choice for you. We are an established and reliable company which has been in this field for more than 30 years now. We can provide you with a wide range of insurance programs, right from home, automobile, windstorm, and flood insurance to even life, and business insurance policies. We are known for our great coverage and customer-oriented approach. So, if you are from Houston, Galveston, Texas Gulf Coast, League City, Friendswood, TX, or Webster, TX, then you can choose us.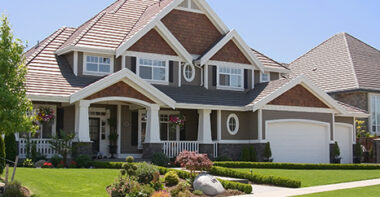 Here, we have put together a few things to check about the company offering you homeowners insurance policies. Take a look.
In order to make sure that the company you're choosing is reliable, you have to make sure that they have been in this business for a long time. That is why you need to make sure that the company you are choosing has been in this field for a long time. You should check the number of years they have been in this field before making a decision.
Another way you can understand if the company can be trusted or not is by going through their reputation in a market. Check the reviews and ratings provided by the former clients to understand the sort of coverage you can expect from them. This will help you make a more reliable choice and save you from fraudulent activities.
So, if you are thinking of choosing our insurance programs, contact us today.