In the event of a covered event, homeowner insurance can provide liability coverage and additional living expenses coverage in addition to protecting your home and personal property from various perils. The types of risks that are covered by homeowner insurance policies and the specific coverage they provide can vary widely. Optional coverage, such as an earthquake or flood insurance, may also be included in some policies. Depending on where your home is, this coverage may be required.
Let us look at the importance of having homeowner insurance: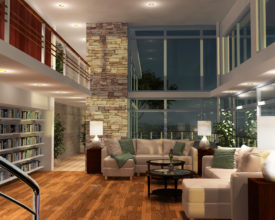 Security for your house: If your home is damaged or destroyed by a covered peril, homeowner insurance protects you financially. Damage caused by fire, windstorms, or other natural disasters is an example of this.
Personal property security: Mortgage holder protection can likewise cover your possessions in the event of burglary or harm brought about by a covered risk. This might include things like your appliances, furniture, and other belongings.
Security from liability: If you accidentally damage someone else's property or are injured on your property, homeowner insurance can protect you from liability. This may assist in shielding you from lawsuits and other legal proceedings.
Peace of mind: You can have peace of mind knowing that unanticipated events that can result in financial loss are covered by homeowner insurance.
Lender requirements: To safeguard their investment, your lender may require you to have homeowner insurance if you have a mortgage on your home.
Expected by state regulation: In some states, homeowners must have insurance to protect themselves from certain dangers.
At Rick Tinker Insurance, we'll audit your strategy and give our best to augment your reserve funds for home insurance. We are here to assist you with finding out. We offer reasonable home protection plans for property holders in Houston, Pasadena, TX, Texas Gulf Coast, Galveston, League City, and Webster, TX areas. Contact us at (281)484-7158.