Rick Tinker is a recommended source for homeowners' insurance in Pasadena TX, Friendswood TX, Galveston, Houston, League City and the Texas Gulf Coast. They are local agents and they understand the unique insurance requirements of Texas property owners. They are also independent agents which means they can source insurance solution from various carriers. It means they work for you and not a specific insurance company.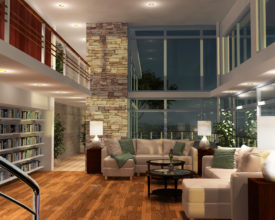 Homeowners insurance typically covers your buildings, structures and contents against localised events such as fire, water damage, accidents, theft and robberies. Home insurance will also cover your personal liabilities. An event such as a fire could render your property uninhabitable for a period. Additional living expenses should be included in your homeowner's insurance. 
You may have additional structures on your property. These could be detached patios, workshop, garages, expensive landscapes and so on. You need to be sure such structures are also covered. Content insurance is another important component of homeowner's insurance. However, you might own certain high value items that may need to be specified separately. 
Homeowners insurance does have limits and exclusions. It is important to be aware of these and to determine with whether you need additional or supplemental insurance. Flood insurance is a good example of coverage not included in a standard homeowner's policy. 
The team at Rick Tinker can evaluate your existing home insurance policies and advise whether you have adequate coverage or risky gaps in coverage.  The last thing you want is a nasty surprise when it comes to claim time.  
Your home and contents are valuable items. Losses can be crippling if you don't have the right coverages. You need to be sure your home insurance is good and proper. Rick Tinker can provide you with affordable homeowner's insurance that is good and proper. They offer home insurance and flood insurance solutions throughout Pasadena TX, Friendswood TX, Galveston, Houston, League City and the Texas Gulf Coast.