Do you own a house? Whether you have built a house or have bought already made one, you must understand the risks and challenges that are a part and parcel of a homeowner's life. This is how you will be prepared to face these challenges and get through them. Mostly, these are monetary in nature and that is why you have to keep compensation ready against these losses. What you have to do is look for the right homeowner's insurance and cover the losses you are likely to incur. We, at Rick tinker insurance, can be the right choice for you. We are one of the most established and reliable companies which have been in this business for over 30 years now. We can provide you with a wide range of insurance programs, starting from home, condo, flood, and windstorm insurance to even automobile and business insurance policies. We are known for our great quality coverage options along with our personalized services. So, if you belong to areas such as Pasadena, TX, Houston, League City, Texas Gulf Coast, Galveston, or Clear Lake, then you can rely on us.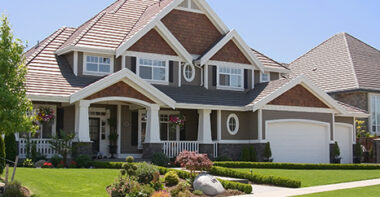 Here, we have put together a few reasons why you should go for home insurance policies. Take a look.
You must understand that your house is likely to face damage is due to a natural calamity or an act of vandalism. Restoring your property after such damage can be a huge loss. Only good homeowners insurance can protect you from this kind of loss.
You could lose several of your important belongings, right from cash, jewelry, and electronics to even priceless artworks if there is an act of theft or burglary in your house. Such items can be compensated if you have a good home insurance policy.
So, if you are interested in getting your homeowners insurance from us, contact us today.