Do you want to purchase a new house? There are many reasons for which you might need a new house. You might be changing your lifestyle and will need a bigger space to accommodate all your belongings and new family members. Or you might simply need a friendlier or safer neighborhood with better amenities. But whenever you are changing your house, you have to keep in mind the sort of risks and challenges that will come over you as a homeowner. You should invest in good homeowners insurance to combat such losses. We, at Rick Tinker Insurance, can be the right choice for you. We are an established and reliable company which has been in this field for more than 30 years now. We can provide you with a wide range of insurance programs, right from home, business, and life insurance to even automobile, and windstorm insurance. We are known for our Blue Cross Blue Shield protection along with our quality coverage. So, if you belong to areas such as Pasadena, TX, Galveston, Houston, League City, Texas Gulf Coast, or Friendswood, TX, then you can rely on us.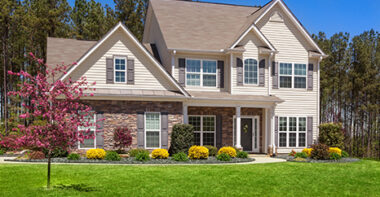 Here, we have put together a few reasons why you should get a homeowners insurance program. Take a look.
There are several things inside the house, right from jewelry, cash, electronics, furniture, and even priceless artworks and other decorative items. All these things could be damaged or stolen if there is a theft or burglary attack at home. In order to get compensation against such loss of valuables, you will need home insurance.
Due to a natural disaster like an earthquake, a flood, or fire hazards, you might face hefty damage in your house. In order to make it go back to its original condition, you have to carry out a proper restoration program which can cost a lot. This can be covered easily when you have a home insurance program.
So, if you're interested in our insurance products, contact us today.