One of the biggest investments that you will make in your life is owning a home. However, many new homeowners make the mistake of not getting homeowners insurance along with their new home. You may think that you are in a neighborhood with a good reputation, but this doesn't mean that you are fully protected all the time. Whether it is manmade or natural calamities, you need to stay prepared for the worst.
At Rick Tinker's Insurance, we provide you with the best home insurance plans at the most affordable rates. We will also assess your existing homeowners' insurance plan to make sure that there are no gaps in the insurance coverage. We provide our services to Clear Lake, Pasadena TX, Texas Gulf Coast, Houston, Galveston, League City, and neighboring areas. If you are from any of these areas, feel free to contact us for more information on our services.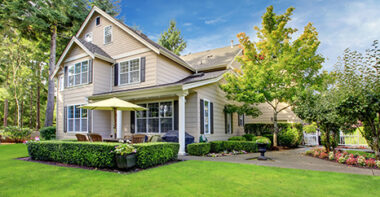 Here are some more benefits of homeowners insurance:
Protection from natural disasters
With the growing number of natural disasters around the world, it has become increasingly necessary for homeowners to protect their homes. Although there is nothing you can do to prevent these calamities from happening, you can rest assured that the financial losses will be covered by your insurer.
Protection from liabilities
If a third party is injured on your property, then they may file a case against you. This may be a simple case such as slipping and falling on your sidewalk, or your dog biting a passerby. All of these can turn into legal cases very quickly. Having a homeowner's insurance by your side ensures that you do not have to go through this alone. Your insurer will pay for any legal fees incurred.
So, if you are interested in our services, contact us today at 888-348-3207.