There are several advantages to getting life insurance. Rick Tinker Insurance provides life insurance policies in Friendswood, TX, Pasadena, TX, Webster, TX, Clear Lake, Alvin, TX, Houston.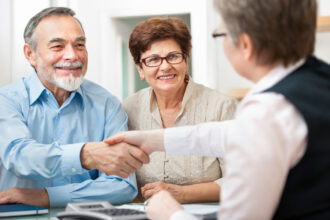 Here are five key benefits:
Financial Protection for Loved Ones: Life insurance provides a financial safety net for your loved ones in the event of your death. The policy pays out a death benefit to your beneficiaries, which can help replace lost income, cover daily living expenses, pay off debts, fund education costs, or even provide for future financial goals. It ensures that your family and dependents are taken care of financially, even if you're no longer there to provide for them.
Estate Planning and Inheritance: Life insurance can be a valuable tool for estate planning. It allows you to leave a legacy or inheritances to your beneficiaries. The death benefit from a life insurance policy can help equalize inheritance among heirs, cover estate taxes, and ensure the smooth transfer of assets to the next generation.
Business Continuity: If you're a business owner, life insurance can play a crucial role in ensuring the continuity of your business. It can be used to fund a buy-sell agreement, where the proceeds from the policy are used to buy out the deceased owner's share of the business, providing liquidity and stability during a difficult time. It can also help repay business debts, cover operational expenses, or serve as key person insurance to protect against the loss of a key employee or business partner.
Supplement Retirement Savings: Some types of life insurance, such as permanent life insurance, accumulate cash value over time. This cash value can be accessed during your lifetime, either through policy loans or withdrawals, to supplement your retirement savings or meet other financial needs. Life insurance with cash value can provide a tax-efficient way to accumulate wealth and create a source of funds in retirement.
Peace of Mind: One of the most significant advantages of life insurance is the peace of mind it offers. Knowing that your loved ones will be financially protected and taken care of in the event of your death can provide a sense of security and relief. Life insurance can alleviate worries about the financial impact of your passing and allow you to focus on enjoying life without constant concern for your family's future.
It's important to note that the specific advantages and benefits of life insurance may vary depending on the type of policy and the terms and conditions set by the insurance provider. It's recommended to thoroughly understand the policy details and consult with a financial advisor or insurance professional to determine the most suitable coverage for your needs. Without any hesitation, kindly call us.