Are you looking for a personal vehicle? Personal automobiles are highly convenient because you can travel anywhere at any time. Try to buy a motorcycle. It is fast and takes less space so it is overall quite beneficial. But you must keep in mind that personal vehicles can also expose you to certain monetary losses. You need to seek some sort of compensation for such losses. You have to make sure that you look for good motorcycle insurance if you want to invest in it. We, at Rick Tinker Insurance, can be the right solution for you. We are an established and experienced company with 30 years in this field. We bring you a wide range of insurance products, right from home, health, life, to business, and even automobile insurance programs. We are known for our high-quality coverage and customer-oriented approach. We understand that everyone might not have the same budget for insurance and that is why we charged our premiums quite reasonably. So, if you are from areas such as Houston, Pasadena TX, Galveston, Clear Lake, Pearland, or Webster TX, then you can opt for us.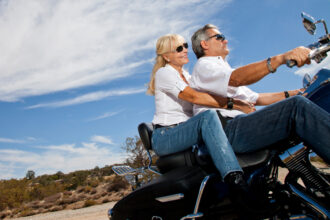 Here, we have put together a few vital ways in which a motorcycle insurance policy can protect you. Take a look.
You must keep in mind that your personal vehicles are bound to wear away after prolonged usage. It will eventually show signs of damage and require repair services or parts replacement. All these cost quite a lot. That is why insurance is a must.
If someone gets injured with your motorcycle, you might be held responsible and be even asked to pay for their medical treatment. Such liability payments can be easily covered when you have the protection of motorcycle insurance.
So, if you are thinking of investing in our insurance products, then contact us today.