Do you have a motorcycle of your own? It is a highly convenient vehicle that you can use for personal commutation. But at the same time, you have to keep in mind that and there are certain risks and challenges you are likely to face because of this motorcycle. As we are all aware that a motorcycle is also a vehicle that will show signs of damage due to regular wear and tear after a certain point in time, you will have to face frequent repair expenses for this after some time. Moreover, if there is an accident, you will not only have to pay for the auto body repairs but you will also have to pay for medical bills and liability payments. You need good motorcycle insurance. We, at Rick Tinker Insurance, can be the right choice for you. We are an established and reliable company which has been in this field for more than 30 years now. We bring you a wide range of insurance programs, right from home, flood, and windstorm insurance to even business, life, and auto insurance policies. We are known for our variety of insurance policies under the same roof along with our sense of professionalism and efficiency. So, if you are based in areas like Houston, Clear Lake, Brazoria, League City, Pasadena, TX, or Rosharon, TX, then you can opt for us.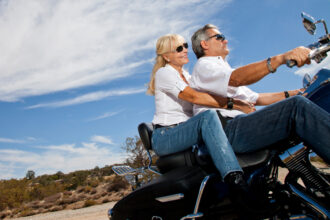 Here, we have put together a few questions to ask a company offering new motorcycle insurance. Take a look.
Do you personalize insurance programs?
You might have some specific requirements for your insurance program. You have to make sure that the company or choosing can personalize insurance programs for you. This can help you meet your specific needs quite easily.
Do you offer free quotes for the premiums?
If you get an estimated rate for the premiums, it will be easier for you to understand if the company is affordable for you or not. You should ask the company for free quotes too also compared with others and check if this is the cheapest insurance policy you can get.
So, after getting these answers, if you are thinking of choosing our insurance policies, contact us today.