Do you want to invest in a new motorcycle? There are many kinds of vehicles that one may want to own. After all, the sort of convenience one gets from their own automobiles is definitely amazing. But at the same time, you must realize that there are certain challenges that will come your way because of being the owner of the motorcycle. You will have to pay for its repair after regular wear and tear or after an accident. If there is a collision, along with the auto body repair, you have to also bear the expense of medical bills as well as liability payments. If you want to steer clear of such challenges, then you must invest in good quality motorcycle insurance. We, at Rick Tinker Insurance, can be the right choice for you. We are an established and reliable company which has been in this field for over 30 years now. We can provide you with a wide range of insurance programs, right from home, business, and life insurance to even automobiles, and windstorm insurance. We are a Blue Cross Blue shield agency which is known for their quality coverage and customer-oriented approach. So, if you are from Houston, Clear Lake, Galveston, Pasadena, TX, League City, or Alvin, TX, then you can rely on us.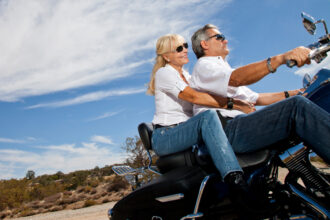 Here, we have put together a few things to check about your motorcycle insurance before investing. Take a look.
First of all, you should make sure that the insurance policy you are purchasing can benefit you. You have to make sure that it covers all the potential risks and challenges that come your way as a motorcycle owner. Otherwise, this kind of investment is futile.
You have to also keep in mind the rate of premiums. You need to make sure that the company offers quality coverage at reasonable rates. You must take quotes in advance from different companies and then match them with your budget before making a decision.
So, if you're thinking of choosing us, contact us today.