Do you want to buy a new motorcycle? But have you thought about what will happen if it meets with an accident? You will not only have to bear for its repairs but will also have to pay for medical bills and liability payments if you or others have been injured in this incident. Moreover, after a few years, due to regular wear and tear, you will have to face frequent repairs for your motorcycle which can we accumulate into a huge amount. That is why whenever you are thinking of buying a new motorcycle, you should also invest in motorcycle insurance. We, at Rick Tinker Insurance, can be the right solution for you. We are one of the most established and reliable companies with more than 30 years in this field. Starting from home, renters, and life insurance policies to even business insurance, windstorm insurance, and so on, we can help you with all kinds of insurance policies. We are known for our highly dedicated and efficient services along with our wide range of insurance programs under the same roof. So, if you are based in areas like Houston, Rosharon, TX, Pasadena, TX, Manvel, League City, or Clear Lake,  then you can rely on us.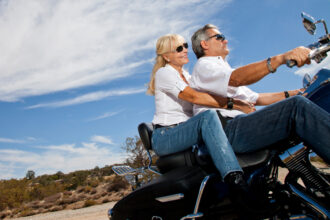 Here, we have put together a few questions to ask a company helping you with motorcycle insurance policies. Take a look.
What kind of coverage do you have?
You need to inquire about the sort of coverage you are getting before investing in a motorcycle insurance policy. You must make sure that the insurance is covering all the potential losses you are likely to face. If this policy is not beneficial to you in the long run, then there is no point in making this investment.
You must also keep the budget in mind whenever you are purchasing insurance programs. You need to ensure that the company helps you with free quotes so that you can decide if the particular policy is within your budget or not. If needed, you can always compare these quotes with each other and then choose the one that seems perfect for you.
So, after getting these answers, if you're thinking of choosing us, contact us today.