Have you ever experienced a flood in your life? Floods are natural calamities that can be quite dangerous for you and the property you own. The kind of destruction that it leaves can drain you of your substantial wealth. That is why you should invest in some sort of compensation which will help you recover from such losses. Getting a private flood insurance program is the right solution for you. We, at Rick Tinker Insurance, can be the right choice for you. We are an established and reliable company which is been in this fields for more than 20 years now. We can provide you with a wide variety of insurance programs, right from flood, windstorm, and home insurance to even condos, rentals, business, and life insurance policies. We are known for our great coverage options along with our utmost dedication towards all our clients. So, if you are located in areas like Friendswood, TX, Galveston, Houston, League City, Pasadena, TX, or Pearland, then you can rely on us.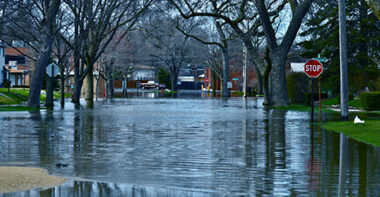 Here, we have put together a few factors that will help you find the right private flood insurance policy. Take a look.
Coverage
To begin with, you should make sure that you have the right kind of coverage benefits from the particular policy. You must choose a policy that can protect you against all losses. Make sure that it is beneficial for you because otherwise, making this investment will prove to be futile.
Premiums
You must understand that you will also be required to make a premium payment for the insurance. You need to make sure that these premium rates are suitable for your budget. That is why you must ask for these quotes in advance from different companies and then compare these with each other to choose the one that seems most affordable for you.
So, if you are interested in our insurance policies, contact us today.