If you live in an area where weather conditions are quite unexpected and floods happen often, then it is needless to say that you need to get private flood insurance to protect your property. If you are looking for private flood insurance, then we are the go-to place for the same. Rick Tinker Insurance provides flood, wind, and hail insurance, auto insurance, homeowners insurance, condo insurance, etc. in Houston, Galveston, League City, Pearland, Pasadena, TX, Friendswood, TX. We will explain every detail of the insurance policy so that you can make the right decision. We have been providing insurances to protect assets for over 30 years throughout Texas. If you do not believe us, you can go through our client reviews.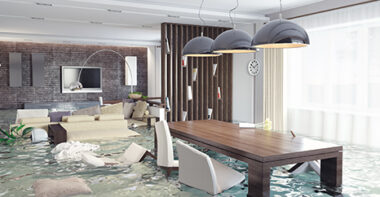 And if you are contemplating getting private flood insurance, then read the rest of this blog.
Safeguarding your asset: Poor weather conditions, such as a flood or even a pipe burst can pose threats for your beloved home. In order to make sure that your property is safe and secure, you must get your hands on our feasible private flood insurance.
Peace of Mind: With the right kind of insurance policy, you will be able to relax and be at peace of mind. You don't have to worry about your finance all the time even if there is a mudslide or a flood. Whether you live in a common flood zone or not, we will help you out.
Manage your finance: With our private flood insurance reimbursing policyholders for insured buildings, electric and plumbing systems, home appliances, debris removal, and more, we can ensure that you don't have to burn a hole in your pockets when the accident occurs. Your private flood insurance is determined after considering a few things, such as flood risks, type of coverage you need, the deductible amount of building and content coverage, location of your property, etc.
To get more details, kindly get in touch with one of our executives.