Rick Tinker Insurance provides renters insurance in Rosharon, TX, Houston, Galveston, Pearland, Webster, TX, League City.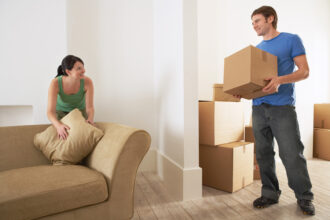 Renters insurance is an important form of coverage that provides financial protection to individuals who rent their homes or apartments. Here are five key things to know about renters insurance:
Coverage for Personal Belongings: One of the primary purposes of renters insurance is to protect your personal belongings in case of damage, theft, or loss. This coverage typically extends to items such as furniture, electronics, clothing, and appliances. If any covered event occurs, such as a fire or burglary, renters insurance can help reimburse you for the cost of replacing your damaged or stolen items.
Liability Protection: Renters insurance also includes liability coverage, which protects you if someone is injured in your rental unit or if you accidentally cause damage to someone else's property. For example, if a visitor slips and falls in your apartment and files a lawsuit, your renters insurance can help cover the legal expenses and any resulting medical bills or damages, up to the policy limits.
Additional Living Expenses: In the event that your rental unit becomes uninhabitable due to a covered incident, such as a fire, renters insurance can help cover the cost of temporary accommodations. This coverage, known as additional living expenses or loss of use coverage, can pay for expenses like hotel stays, meals, and other necessary living costs until your rental is repaired or you find a new place to live.
Affordable Premiums: Renters insurance is generally affordable, making it an accessible form of protection for many renters. The cost of premiums depends on various factors, such as the location and size of the rental unit, the value of your belongings, your deductible amount, and the coverage limits you choose. In many cases, renters insurance can be obtained for just a few hundred dollars per year.
Exclusions and Deductibles: Like any insurance policy, renters insurance has exclusions and deductibles that you should be aware of. Common exclusions may include damages caused by floods or earthquakes, so if you live in an area prone to such events, you may need additional coverage. Deductibles are the amount you must pay out of pocket before your insurance coverage kicks in. Choosing a higher deductible can help lower your premiums, but it means you'll have to pay more if you file a claim.
Remember to carefully review the terms and conditions of a renters insurance policy before purchasing one. It's also a good idea to compare quotes from different insurance providers to ensure you're getting the best coverage and value for your specific needs.
Please call us without any delay.