Are you a renter? There are many people who do not have a house of their own and are renting a place in the city. It can be a little difficult to get a House of your own in a big city at one go. But you have to understand that even though the house belongs to the landlord and the maintenance responsibility belongs to him, the belongings inside the house are yours and they're your responsibility. If something goes wrong and your goods are damaged, stolen, or lost, it is your loss. That is why you need to invest in a renters insurance policy to cover such losses. We, at Rick Tinker Insurance, can be the right solution for you. We are one of the most established and reliable companies with more than 30 years in this field. We can provide you with all kinds of insurance policies, starting from home, business, and life insurance policies to even automobile, rentals, flood insurance programs, and so on. We are known for our variety of insurance policies under the same roof along with our customer-oriented approach. So, if you belong to areas such as Houston, Pasadena, TX, Alvin, TX, League City, Webster, TX, or Galveston, then you can opt for us.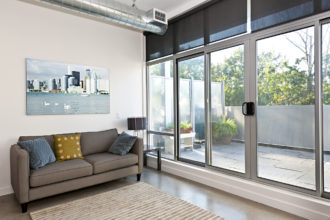 Here, we have put together a few things to check about your renter's insurance policy before buying. Take a look.
One of the most important things that you need to keep in mind is the coverage option. You need to make sure that the insurance policy provides you with beneficial coverage that covers all the potential risks for you. Otherwise, getting this insurance protection will not prove to be useful for you.
You have to also consider the rate of premiums while choosing this company. You need to make sure that the rates are suitable for your budget. Try today's quotes in advance from different companies and then compare these with each other to choose a policy that is most reasonable for you.
So, if you are interested in our insurance programs, contact us today.