Are you looking for a place to stay in the city? Do you live in a rental place? There are still certain responsibilities that you will have as a renter even if you do not own a house. Any kind of damage caused to the house is definitely the responsibility of the landowner but you will have to bear the losses caused to your belongings. And since these losses can be quite hefty in nature, it is recommended that you opt for renters insurance protection. This will cover all the damages caused to the belongings in the house. We, at Rick Tinker Insurance, can be the right solution for you. We are one of the most experienced and reliable companies which have been in this field for more than 30 years now. We can provide you with a wide range of insurance programs, starting with home, rentals, flood, and auto insurance policies to even business, life, and health insurance programs. We are known for our high-quality coverage options and our variety of insurance programs under the same roof. So, if you belong to areas such as Houston, Pasadena, TX, Galveston, Manvel, Alvin, TX, or League City, then you can opt for us.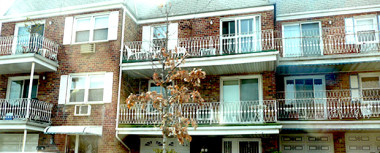 Here, we have put together a few things to check about your renter's insurance policy before choosing. Take a look.
You have to make sure that the insurance policy your choosing covers all the potential losses you are likely to face as a renter. That is why you must go through the policy details thoroughly and understand the sort of benefits you are getting. Or else, there is no point in buying a policy that will not benefit you.
Next, you must ensure that the insurance policy you are buying is within your budget. For that, you have to check the rate of premiums offered by the company. If needed, you should compare these quotes with others and then choose the one that seems most affordable for you.
So, if you are interested in choosing us for your insurance, contact us today.