Do you live in your own house or do you rent a place? If you are renting an apartment or a condo, you must make sure that you are protecting yourself against all the losses you will face as a renter.  You must understand that even though the house is protected by the landlord, all the belongings inside are yours and the landlord will not take responsibility for any loss caused to your belongings. Hence, you need to make sure that you have a renters' insurance policy. We, at Rick Tinker Insurance, can be the right choice for you. We are one of the most established and reliable companies which has been in this business for a long time.  We can provide you with a wide range of insurance policies, starting from home, life, and automobile insurance to even business, and windstorm insurance policies and so on. We are known for our amazing coverage options under the same roof along with our utmost dedication and commitment towards all our customers. So, if you are based in areas like Houston, Pasadena, TX, Manvel, League City, Clear Lake,  or Webster, TX,  then you can opt for us.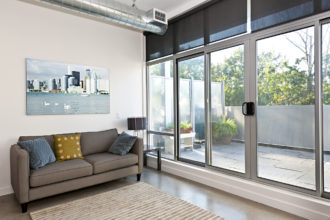 Here, we have put together a few questions to ask a company helping you with renters' insurance. Take a look.
What are the different kinds of coverage options you have?
You should make sure that you get a  variety of options to choose from so that you can find a particular policy that will meet your individual needs.  that is why you must ask the company about the different kinds of coverage options that they have. Choose the policies that will benefit you maximum against such losses.
Can you provide free quotes?
The next thing that you should ask the company if they can help you with free codes. Getting an estimate for the premiums is always useful because then you can understand if a particular company is suitable for your budget or not. If required, you can use these codes to compare it with others and then choose wisely.
So, after getting these answers, if you're thinking of choosing us, contact us today.